Navigating IB
Parents and students often ask questions about course selection and requirements. The documents found on this page can be used as guides and resources to aid in this process, but the information within them is subject to change due to program changes and student enrollment. Please confirm current course selections with the counselor prior to finalizing your student's schedule.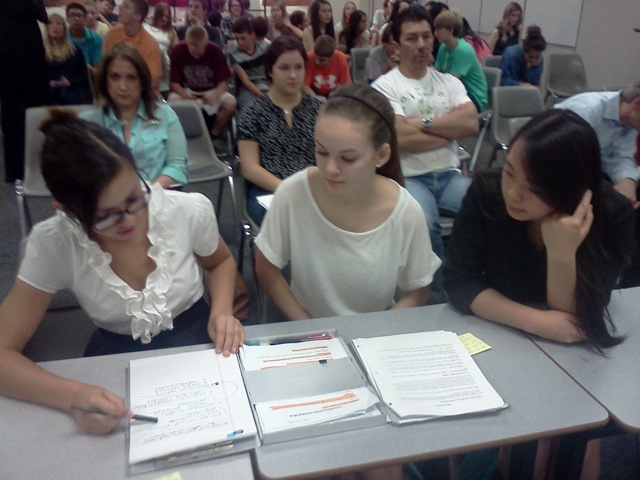 DMHS IB Coordinator
A good starting point for information about the IB program at DMHS can be found on the website of the IB Coordinator, Laura Kamka. The structure and requirements of the IB program, the application process, and courses offered at DMHS are all included on her site. In addition, results tracking how successful past IB graduates are displayed.
Earning the Diploma
IB Scores and Diploma Requirement
Results from HL and SL exams taken in May are available in early July and can be obtained at https://results.ibo.org. Juniors and seniors are given the identifier (user id) and password needed to access these scores at the end of the school year.